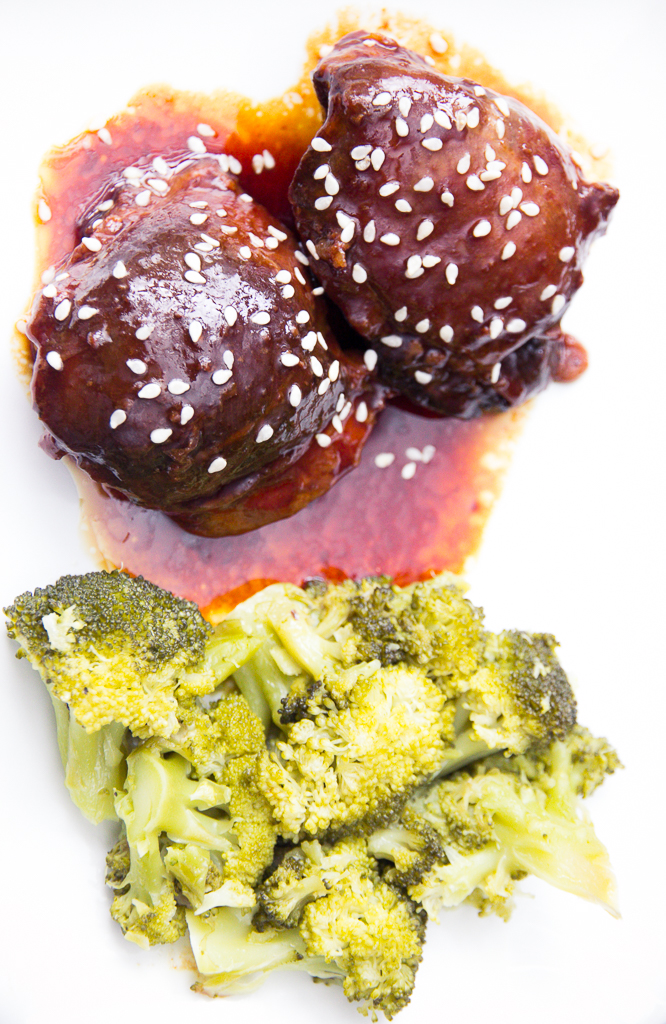 Back in the day, my mom used to cook a recipe for Sesame Chicken Wings with a Honey Barbecue Glaze. We loved it, but whomever drew the short straw that day had to wash the pan. You did not want to be the person on the losing end of that battle. It involved lots of scrubbing because the delicious sticky glaze, well, it had a bad habit of sticking to the pan, too. The recipe comes from a cookbook by Renny Darling circa 1981 called Great Beginnings and Happy Endings: Hors D'Oeuvres and Desserts for Standing Ovations
. I highly recommend any of her cookbooks. My mom had several of them, and all the recipes were wonderful.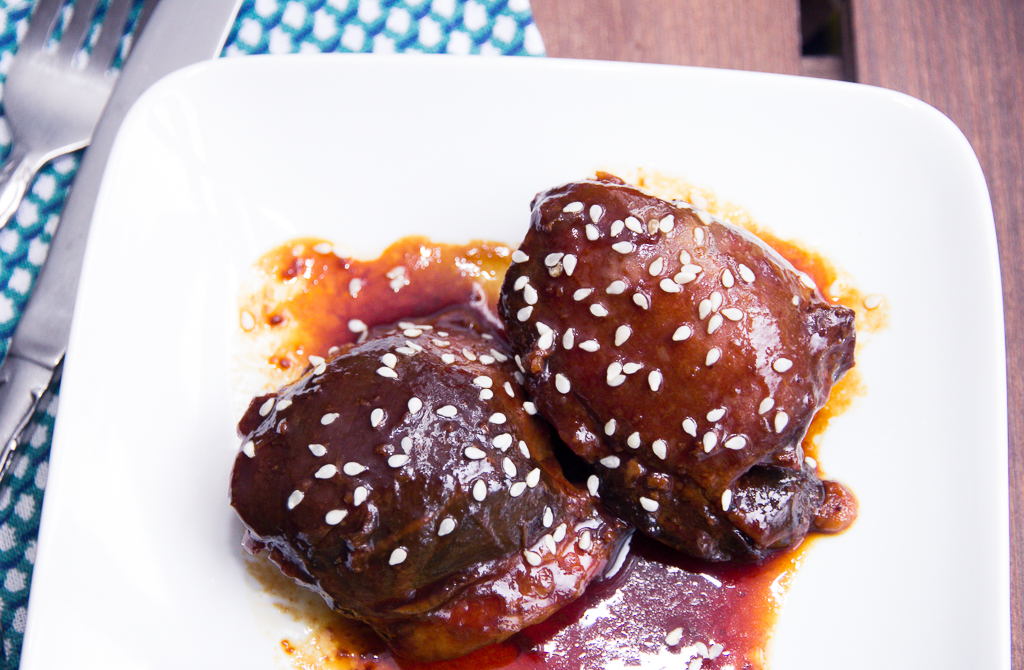 Being a tad dissuaded by the mess involved, I wondered if I could recreate the recipe using a crockpot. Let me introduce you to the resulting experiment: Crockpot Sesame Chicken with a Honey Barbecue Glaze! I substituted chicken thighs for the wings, and instead of marinating AND basting the chicken periodically as the original recipe directs, I combined the marinade and glaze together. I have to say, it smells and tastes just like the original, although the sauce is not quite as sticky. You could probably broil the thighs post-crockpot to get the sauce a little stickier if you so desire. It's definitely a lot less work than the original. I mean it doesn't get much easier than throwing sauce over some chicken in the crockpot and cooking it.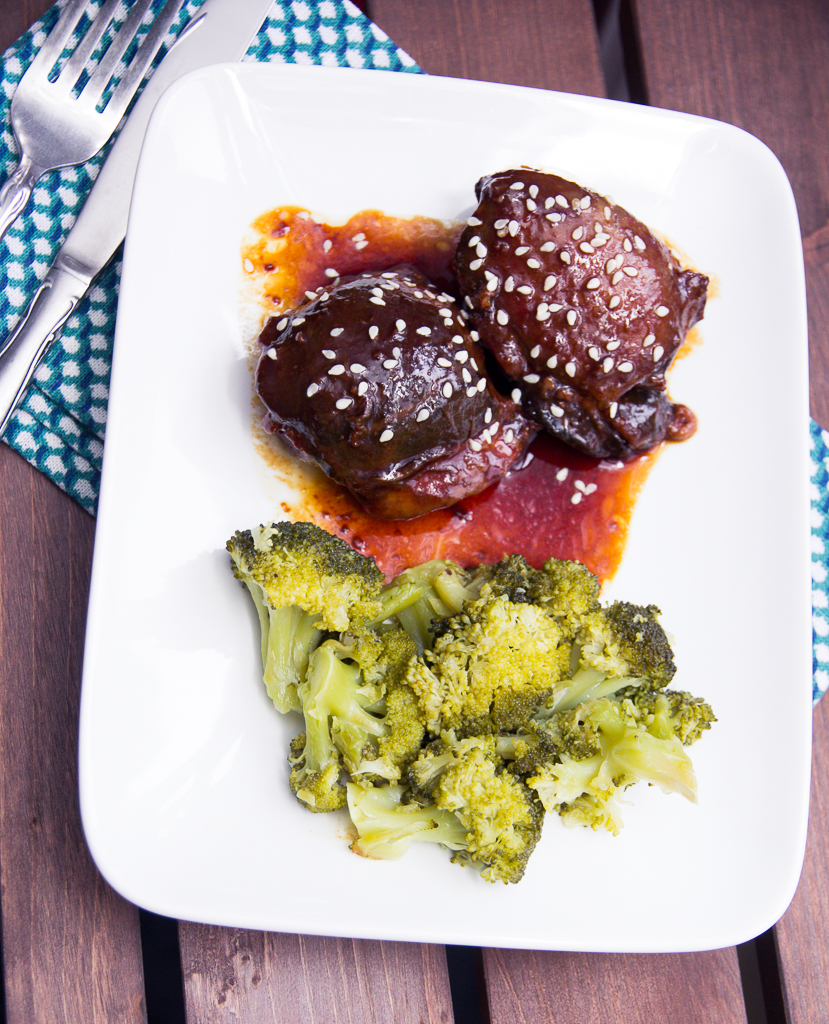 I thought it was the best flavored chicken that I've ever made in the crockpot. And even better, it was a snap to clean up. What more could you want?!!
Crockpot Sesame Chicken with Honey Barbecue Glaze

Print recipe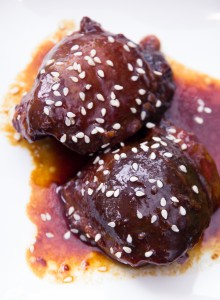 Ingredients
3lb skinless chicken thighs
salt and pepper (to taste)
1 cup prepared barbecue sauce (bottled or your own recipe)
1 cup honey
1 cup soy sauce
1 cup brown sugar (packed)
1/4 cup butter or margarine (1/2 stick)
sesame seeds
Directions
Step 1
Place chicken in crockpot. Season with salt and pepper.
Step 2
On stovetop, cook together barbecue sauce, honey, soy sauce, brown sugar and butter/margarine until the sugar is dissolved and butter is melted.
Step 3
Pour liquid mixture over chicken in the crockpot and cook for 4-6 hours. Spoon extra sauce in crockpot over chicken and sprinkle with sesame seeds before serving.