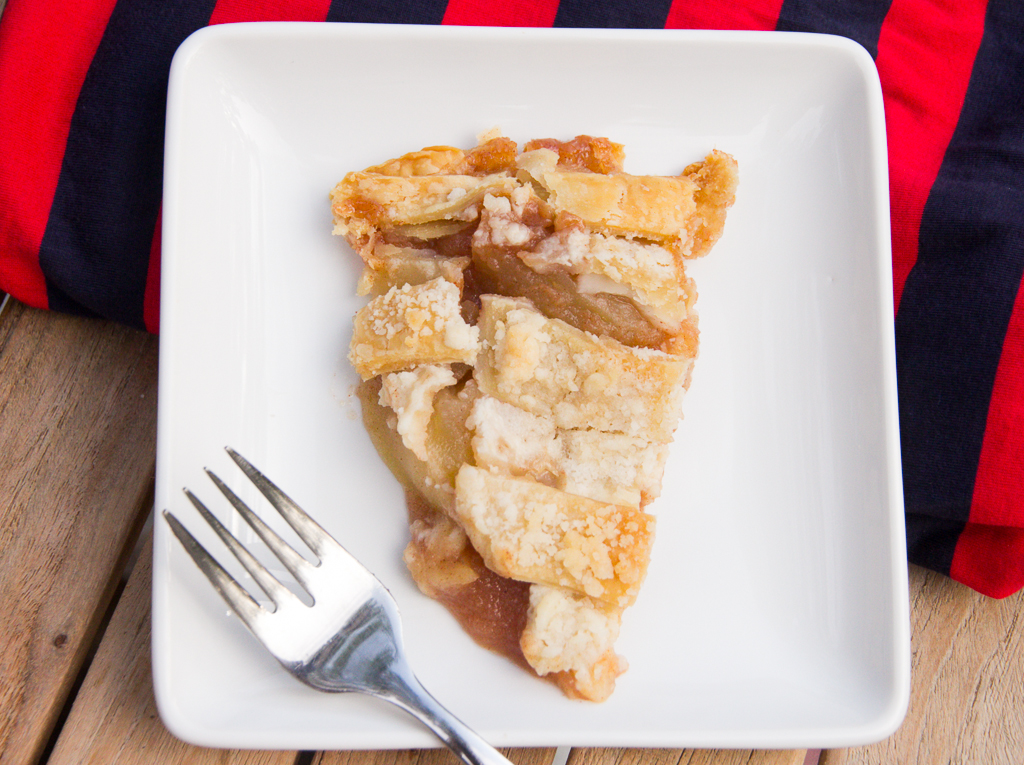 We  hung by the pool on the 4th of July. Delicious food and great friends are the perfect recipe for a good time, don't you think? In addition to some hot-off-the-grill bbq and five dips, including this curry one, I also made Paula Deen's Crunch Top Apple Pie. What's more American than apple pie? I just love the smell of fresh-baked apple pie wafting in the air!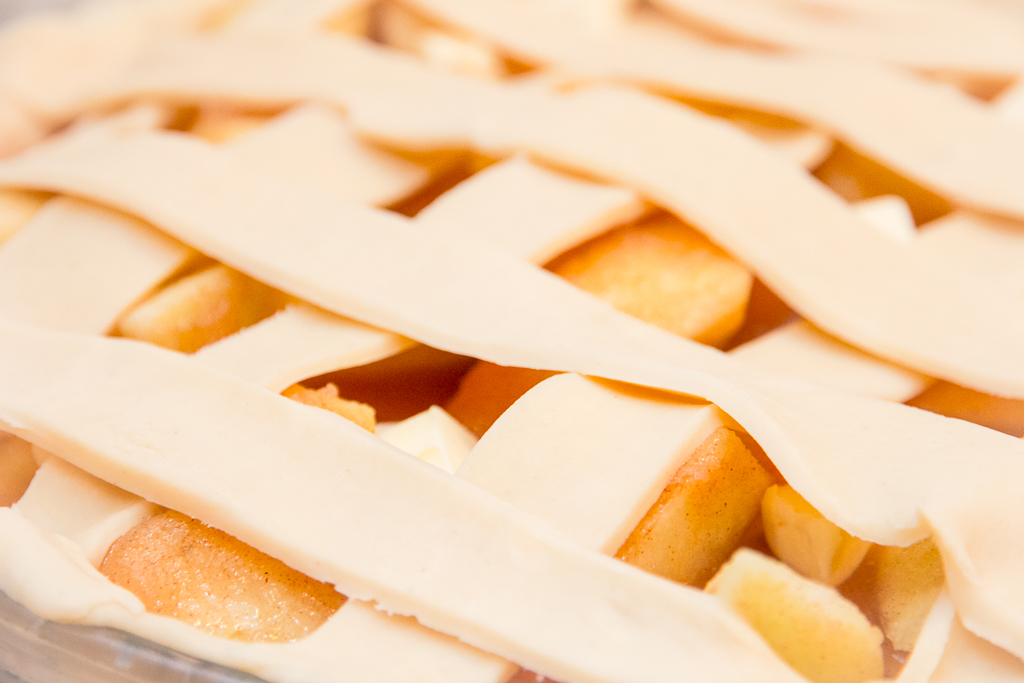 I wish people made pie more often. The whole process of making a pie intimidates a lot of people. Could it be the rolling out of the crust? Or the time-consuming nature of most pie recipes? Whatever the case, this recipe for Crunch Top Apple Pie couldn't be any easier to make. The most difficult task is peeling and cutting the apples. With a tool like this one, prepping the apples is a breeze.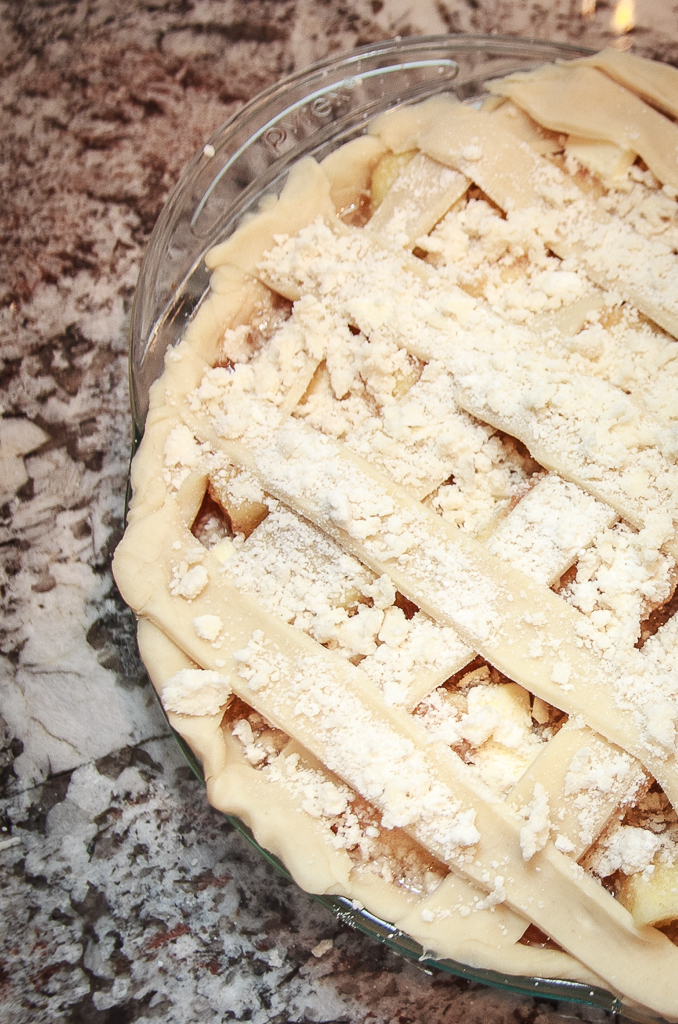 The best part of this recipe is that you can simplify the pie-making process even further by using a refrigerated pie crust from the grocery store. I used this one by Pillsbury. If you're a purist or feel inclined to make your own, you can go that route, too. That said, refrigerated pie crust is SO easy to use. And shoot, you don't even have to tell anyone you used it. When someone compliments  you on your pie crust, just say thank you.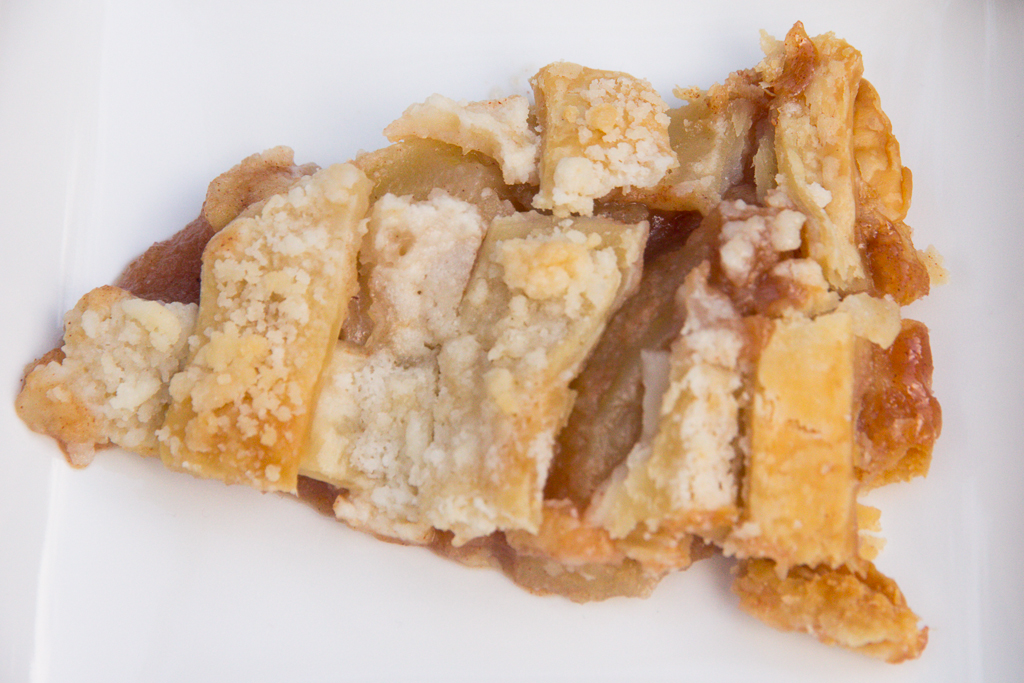 Paula's original recipe calls for plain applesauce, but I've found this recipe is even better when made with cinnamon applesauce because who doesn't love a little more cinnamon in their apple pie?! I really like to use this applesauce in the recipe because I prefer its flavor the best, but you can't go wrong with any brand. The original recipe calls for 1 teaspoon of cinnamon, which you can omit or lessen if you do choose to use a cinnamon applesauce. Just something to keep in mind.
This recipe never fails to get high praise. I know you won't be disappointed if you make it. Enjoy!
Crunch Top Apple Pie

Print recipe
| | |
| --- | --- |
| Serves | 8 |
| Prep time | 15 minutes |
| Cook time | 55 minutes |
| Total time | 1 hours, 10 minutes |
| Allergy | Milk, Wheat |
| Meal type | Dessert |
| Misc | Child Friendly, Serve Cold, Serve Hot |
| Website | Adapted from Food Network |
Ingredients
dough for a double crust 9-inch pie (homemade, frozen, or refrigerated)
3/4 cups sugar
1 tablespoon all-purpose flour
dash salt
1 teaspoon cinnamon (optional)
3 1/2 cups apples (peeled and chopped)
16oz cinnamon applesauce
1 tablespoon lemon juice
2 tablespoons butter (chopped into small pieces)
3 tablespoons all-purpose flour
1 tablespoon sugar
dash salt
1 tablespoon butter (at room temperature)
Directions
Step 1
Preheat oven to 425 degrees.
Step 2
Line a 9-inch pie pan with half of dough. Combine sugar, flour, cinnamon (optional), and salt in a bowl. Stir in apples, cinnamon applesauce, and lemon juice. Spoon apple mixture into pie pan and dot with butter.
Step 3
Cut remaining crust into strips; arrange in a lattice design over top of pie.
Step 4
For crunch topping, combine flour, sugar, and salt in a bowl. Using a fork, cut in butter until mixture is crumbly. Sprinkle over top of crust.
Step 5
Bake for 10 minutes, then reduce heat to 350 degrees F and continue to bake for about 45 minutes, or until crust and topping are golden brown.