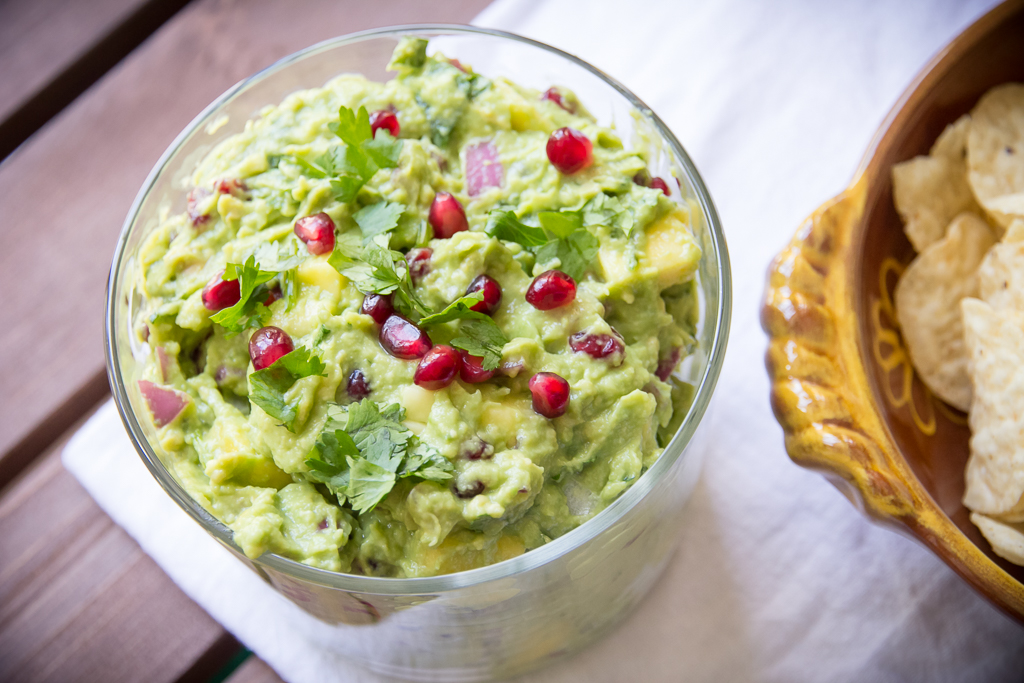 I'm dusting off the blog after an unplanned hiatus. I have a new freelance gig that has been keeping me busy, AND both kids, despite my best efforts to keep them apart, developed strep throat. It took them a really long time to shake it, too. Both kids were sick for a longer than a week each. I actually cooked a few things prior to their illnesses, but hadn't managed to write posts. So, I'm back, but with a new recipe that I made just today. Because that's how I roll!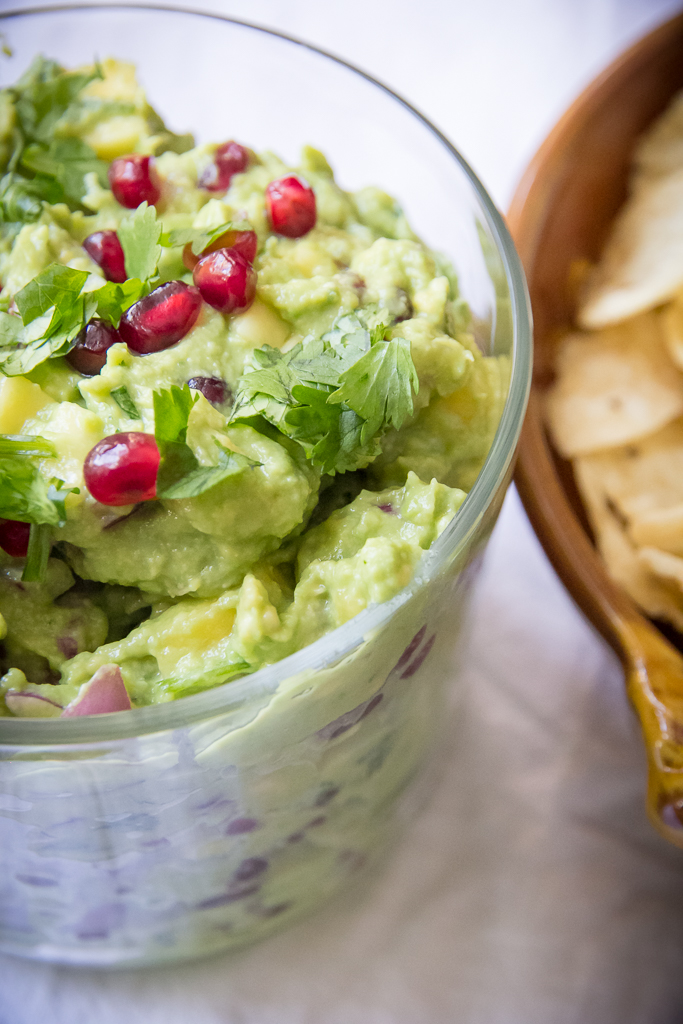 My affinity for dips is well-documented. See here and here. On a recent trip to visit my sister  in Ohio and attend a family reunion in NYC, we had a dinner at a Mexican restaurant. I know…you don't leave Texas to eat Mexican food in NYC. We have the best Mexican food in Texas. That's not my point. Stick with me here. At the aforementioned Mexican restaurant, my brother-in-law and I were having a discussion about his disdain for avocados, with the exception of guacamole. As a lover of all things avocado, I have a hard time comprehending not loving avocado in all its many forms, but I can definitely understand loving guacamole. He then proceeds to tell me that he has a recipe for the best guacamole. I told him to quit holding out and fork it over. And, so he did.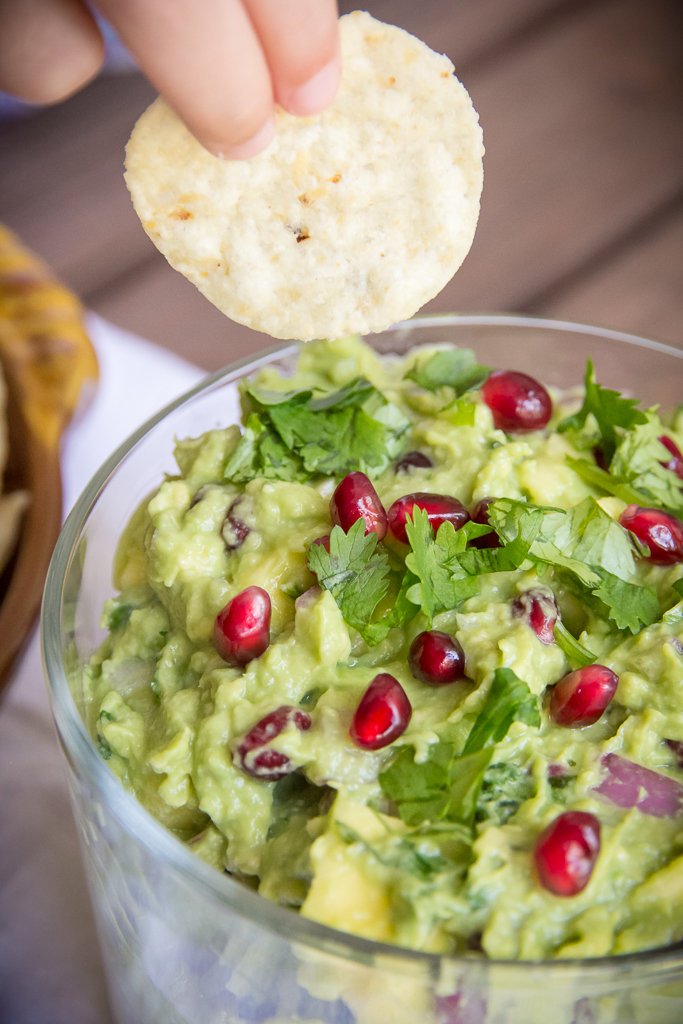 This recipe originally appeared in Gourmet magazine in November 2008. You can find the recipe here. All I have to say, is oh my, he wasn't lying. This guacamole is fabulous! It's not your run-of-the-mill guacamole. It's a little fancier, but dang, it's good. I found the ready-to-use pomegranate seeds at Trader Joe's, which made preparation obviously easier. I also got to use my favorite avocado tool. It makes cutting up avocados a snap. Really, it's three tools in one…a knife, a pit remover, AND a slicer. Check it out here: OXO Good Grips 3-in-1 Avocado Slicer, Green
This recipes makes a lot of guac…perfect for serving a crowd! I love all the beautiful colors in it as well. I adjusted the original recipe a little to suit my taste heat-wise from the peppers and also switched out a white onion for a red one since that's all I had on hand. Hope you enjoy the recipe as much as I did!
Mango Pomegranate Guacamole

Print recipe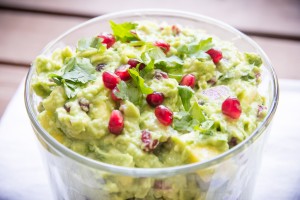 Ingredients
4 avocados (ripe)
1 cup red onion (finely chopped)
1 fresh serrano chile (finely chopped (about 1TBS), excluding seeds)
1/4 cup fresh lime juice (or to taste)
3/4 cups pomegranate seeds (from 1 pomegranate)
3/4 cups mango (peeled and diced)
1/2 cup cilantro (chopped)
1 1/4 teaspoon salt (or to taste)
Directions
Step 1
Halve, pit and peel avocados. Coarsely mash in a bowl. Stir in onion, chile, 1/4 cup lime juice, and 1 1/4 tsp of salt, then fold in pomegranate seeds, mango, and cilantro. Season with salt and additional lime juice if desired.