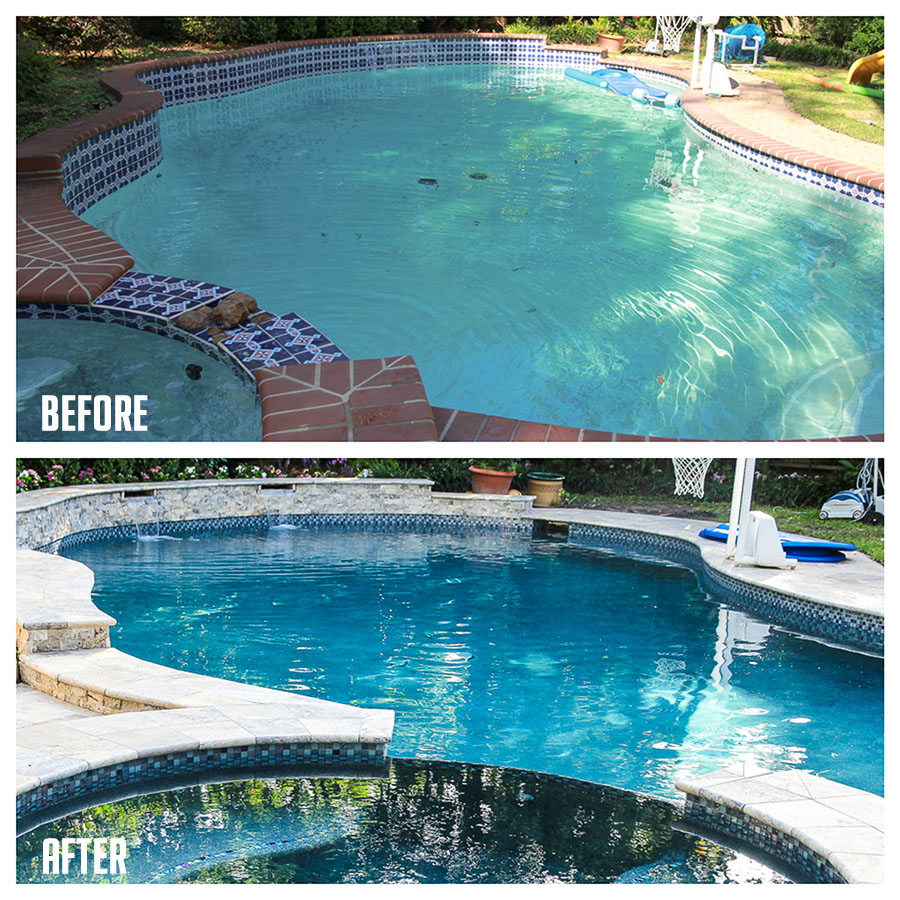 After we bought our current house, we took it to the studs. Practically everything indoors was updated or replaced. The one thing we didn't touch was the swimming pool. It was built in the 90s and in recent years had really begun to show its age. The swimming pool's plaster had become rough and irritating to the kids' feet, and the Spanish-style tile at the water line had seen better days. And, apparently my husband harbored a deep-seated disdain for the pavers that surrounded the pool. Who knew?!! He was tired of the look of the pool and also tired of the kids' complaining. That meant it was time for a complete backyard swimming pool overhaul, just in time for summer y'all!
One of the most difficult parts of the whole project was figuring out the finishes for the swimming pool and surrounding pool deck area. There are so many choices, and it was really hard to visualize what the finished product would look like in our backyard. To replace the plaster in our swimming pool, we settled on Hydrazzo because, per our builder, it had the smoothest application. My children's tootsies are important after all, and we wanted them to have full enjoyment of the swimming pool this summer. I hit the web HARD looking for some swimming pool images using our chosen Hydrazzo color of Oceana Laguna. Let me save you several days of intense searching by letting you know that there is one, maybe two pictures out there as a reference point. Thus, I'm posting several pictures, in case like me, you are desperate for images of Hydrazzo Oceana Laguna. I hope you get a better sense of what it looks like in action than I did pre-project. It's definitely a steely blue color that is a lot different from our previous pool color. More sophisticated if that's possible. I would call it a medium blue. I like it a lot.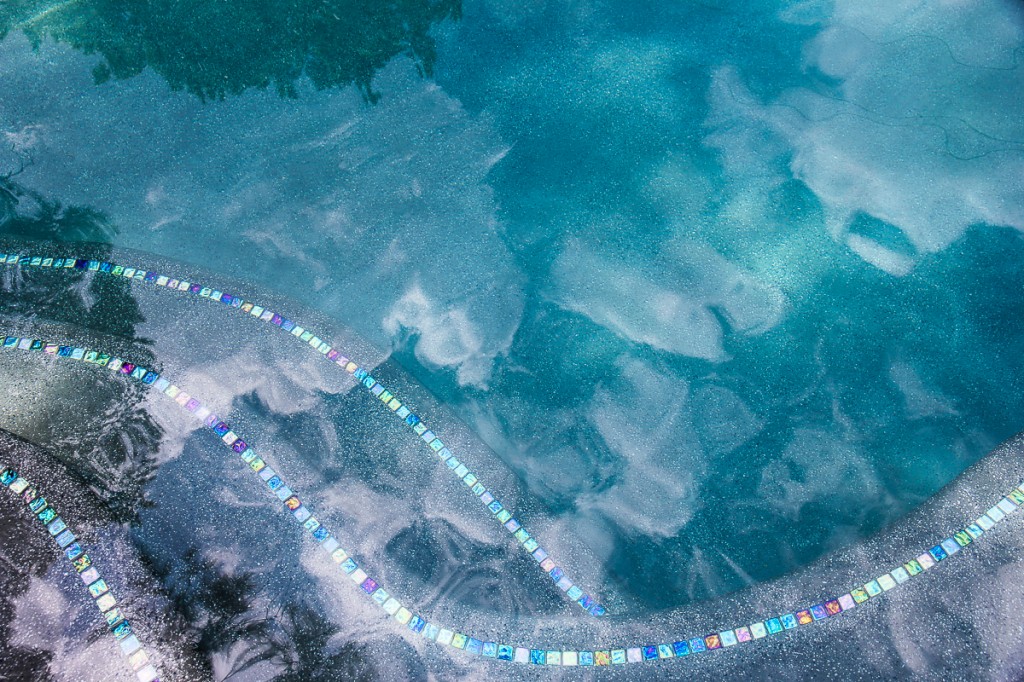 Here's a closeup photo where you can really see the flecks of the different quartz crystals and whatever else they throw in there.

The ugly pavers my husband hated were replaced with silver travertine. The same stone was used for the pool coping and stacked stone on the wall at the far end of our swimming pool. We really like how it turned out. In case you are wondering, we don't find the travertine to be at all slippery.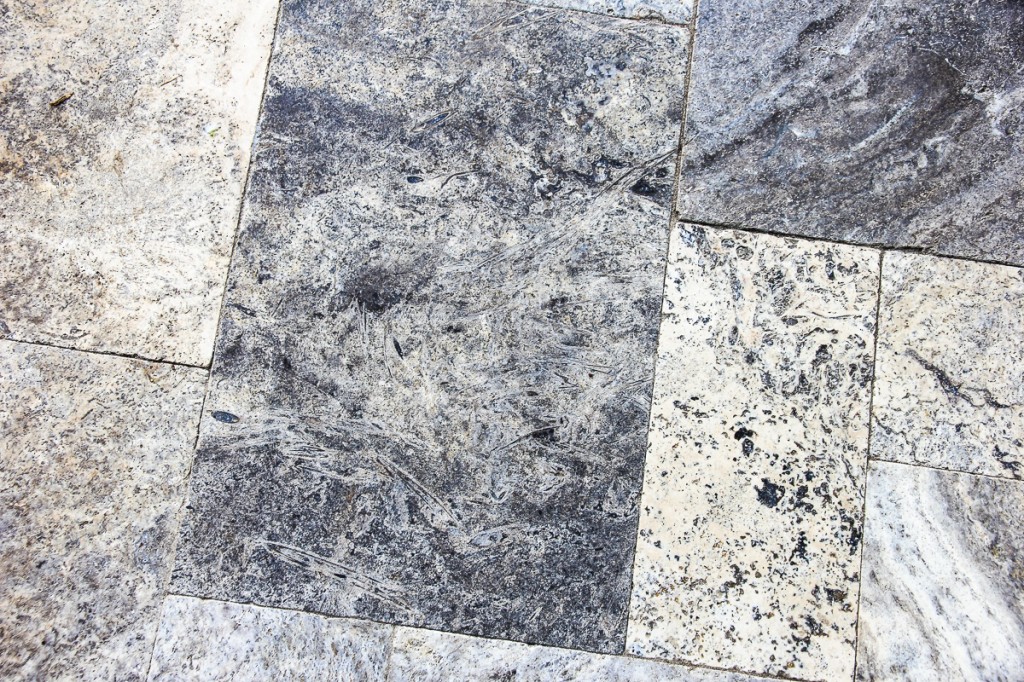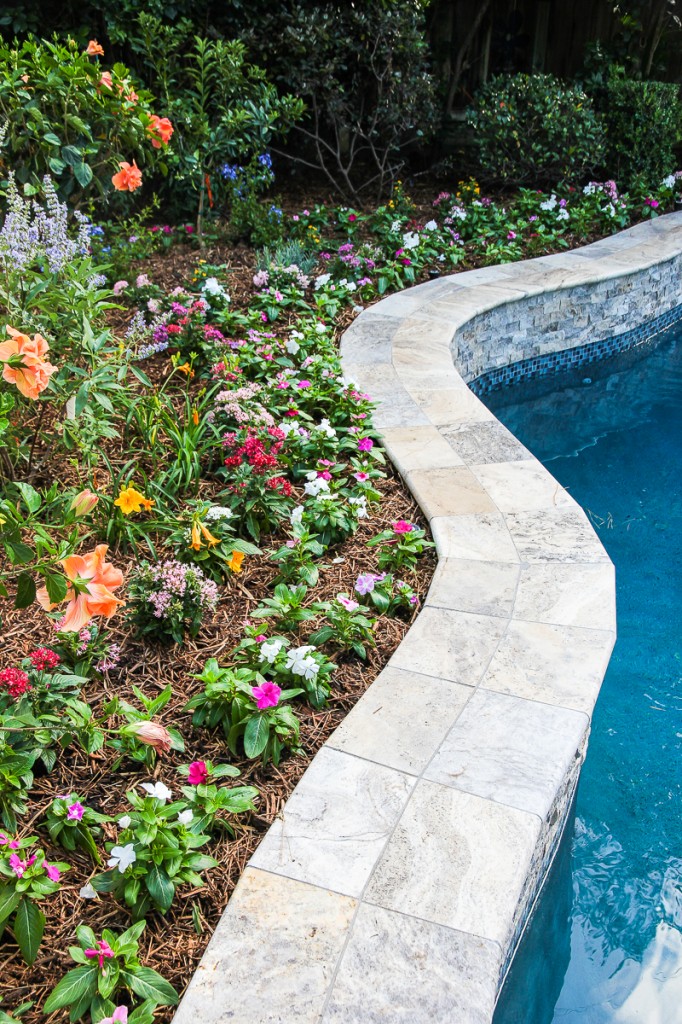 And finally, the lovely Spanish tile in our swimming pool was replaced with 1″ Sparkle Glass in Sparkle Black from Noble Tile Supply. For the record, I don't see any black in it at all, but hey, it sure is shimmery. They don't call it Sparkle Glass for nothing. It's my favorite part of the whole redo!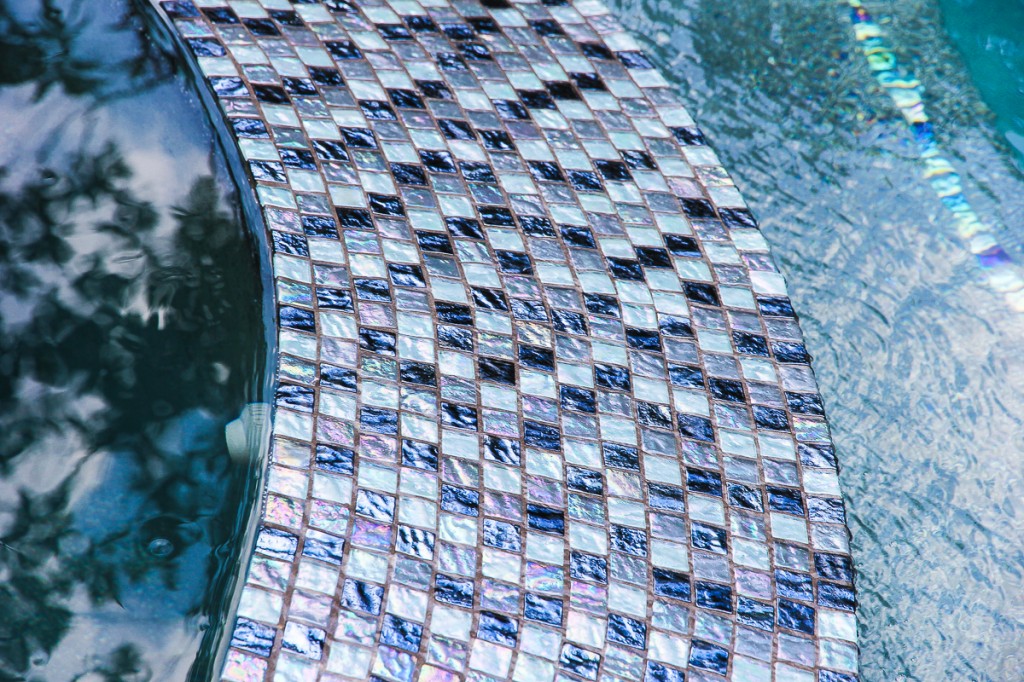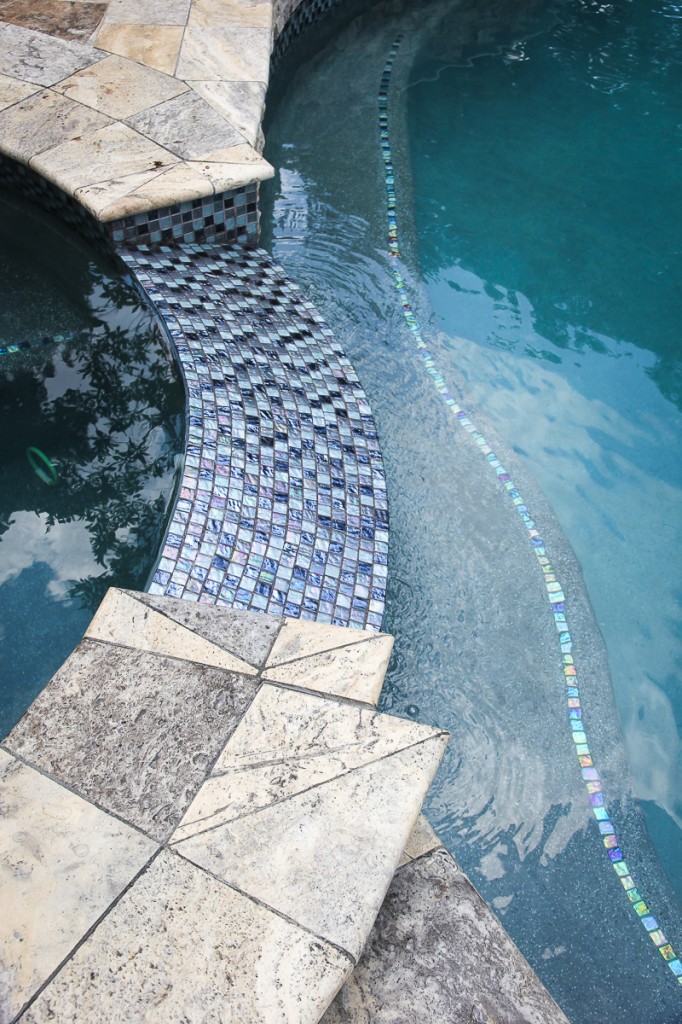 The verdict from our kids…the Hydrazzo is awesome and gentle on their feet, and they are already enjoying their time in the new pool.