It's time for the big reveal!!! I'm so excited about this year's Valentine's cards. I had such a good time coming up with these ideas. Inspired by some browsing on Pinterest, I decided to peruse the candy on Amazon. Ultimately, I ended up with Dubble Bubble Mini Dispenser 12 Pack
for my daughter and Kidsmania Laser Pop Projector Candy Lollipop (Pack of 12)(Net Wt. 8.47oz)
for my son.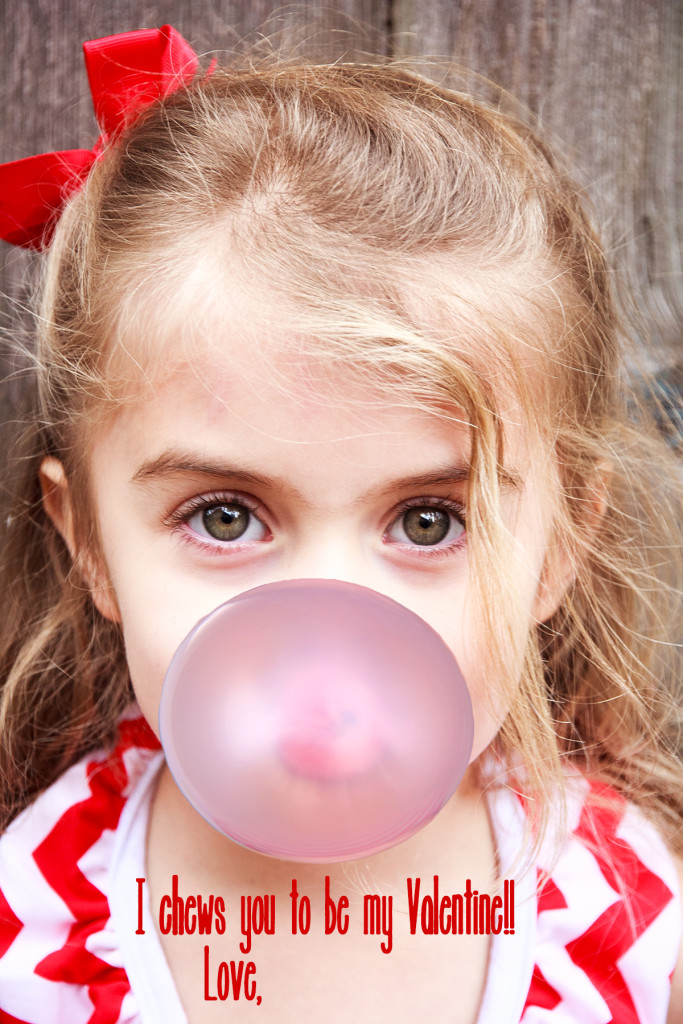 Now, I must admit that I first purchased some larger gum ball machines from a "dollar" type store. I ordered them online, and they were terrible when they arrived. Some were broken, but mostly, they weren't as cute as they seemed online. I scrapped those machines and found these new ones on Amazon. They even had the gum already inside (score!). These are real functioning gum ball machines, albeit in miniature size. So adorable!! Using a heart hole punch, I tied my daughter's Valentine's Day cards to the machines with some red baker's twine.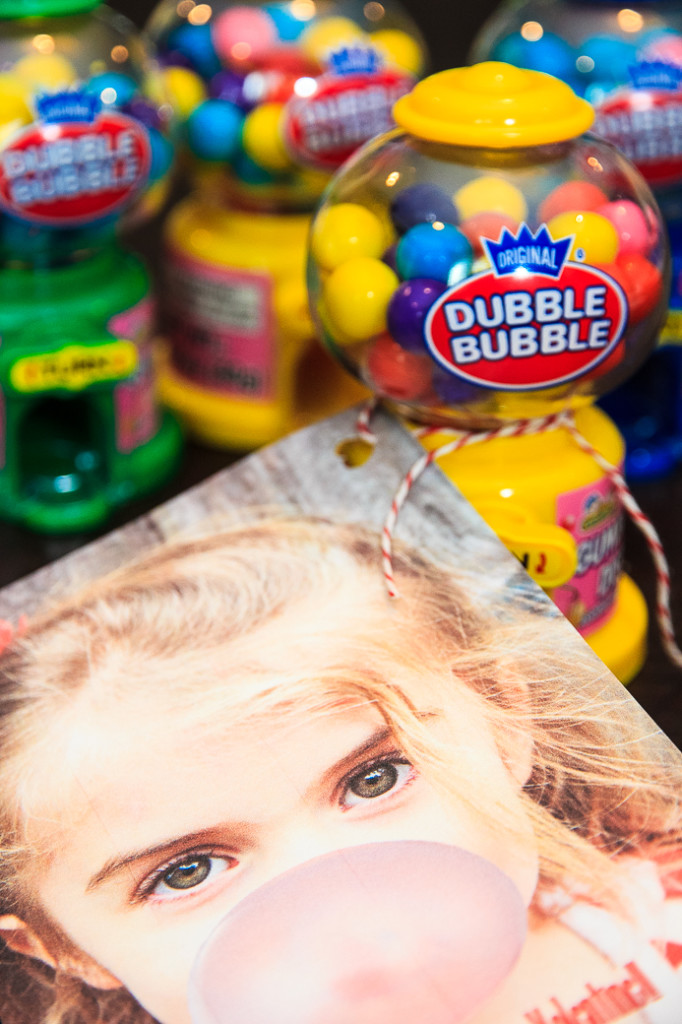 My son's laser pops look like flashlights, but they really project an image onto a wall. Some of the images included hearts, dinosaurs, skulls, and butterflies. They also secretly hold some candy inside, too. Love!! I attached the laser pops to the card with tape underneath, and then later decided to add some tape across the top, too, to keep it secure.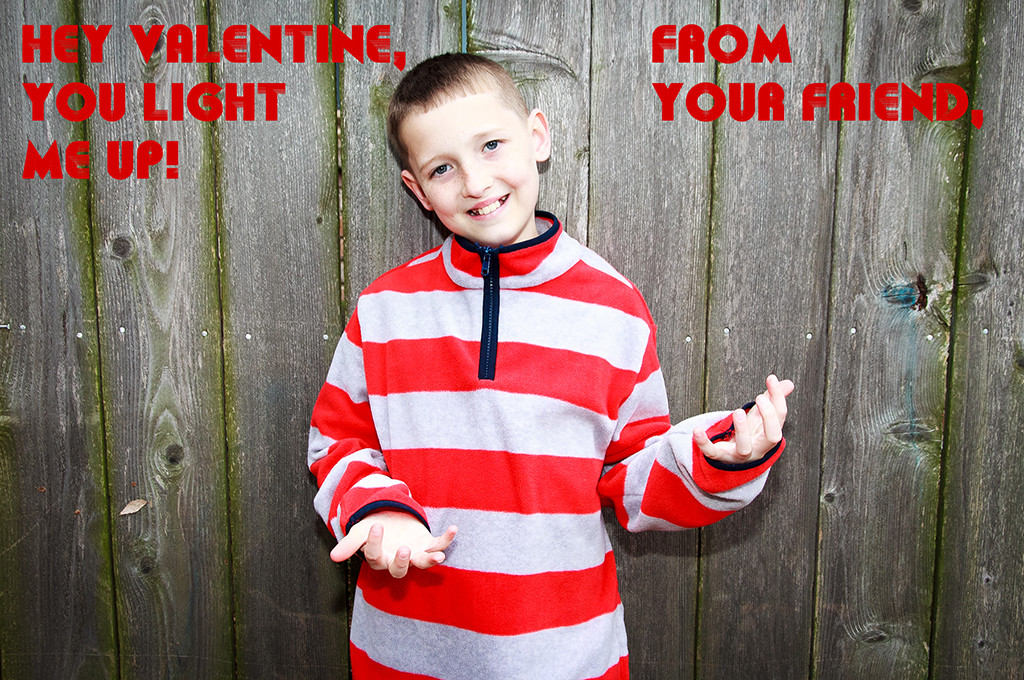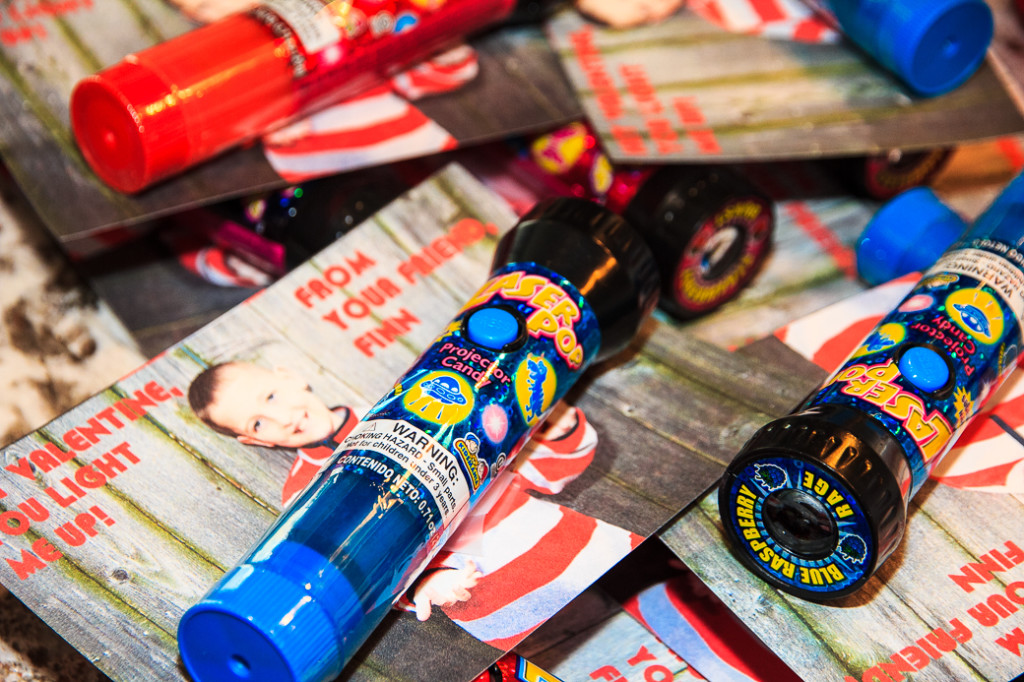 I think they came out great, don't you? I can't wait to see all the fun Valentine's Day cards they get at school.