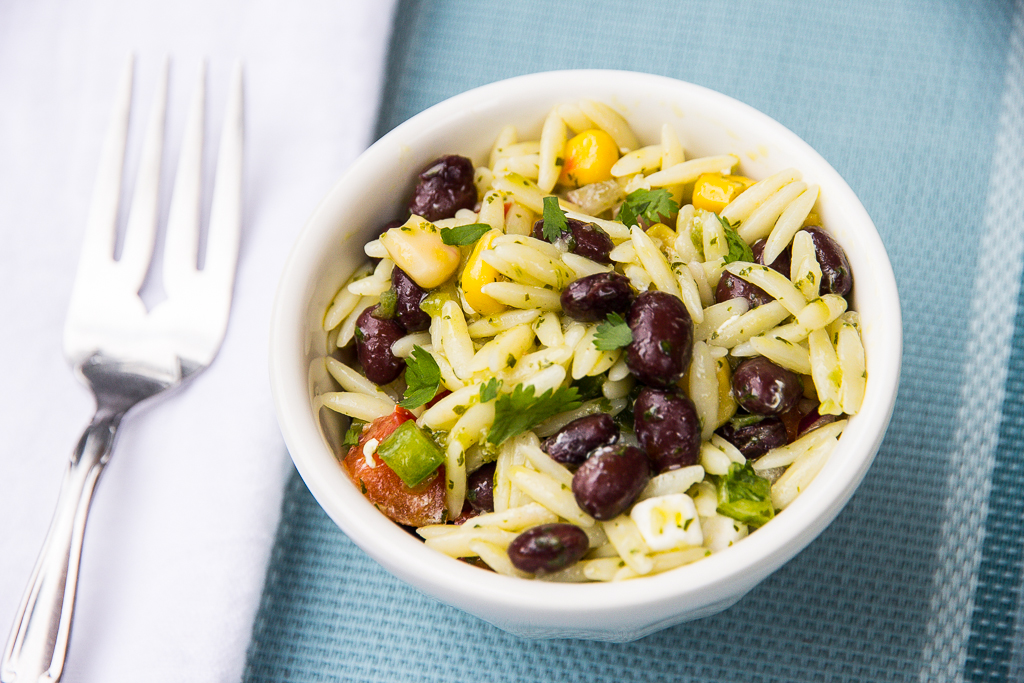 Up until recently, my friend Kristin has been living the expat life in Australia. She was gone for 2 years, and now she has returned. So happy to have her back in town! We decided to meet for lunch at a local restaurant that is known for its black bean orzo salad. Apparently, she had been pining away for this salad from the other side of the world. Who knew?! At lunch, she was studying the salad in a desperate attempt to figure out its ingredients so she could make it at home.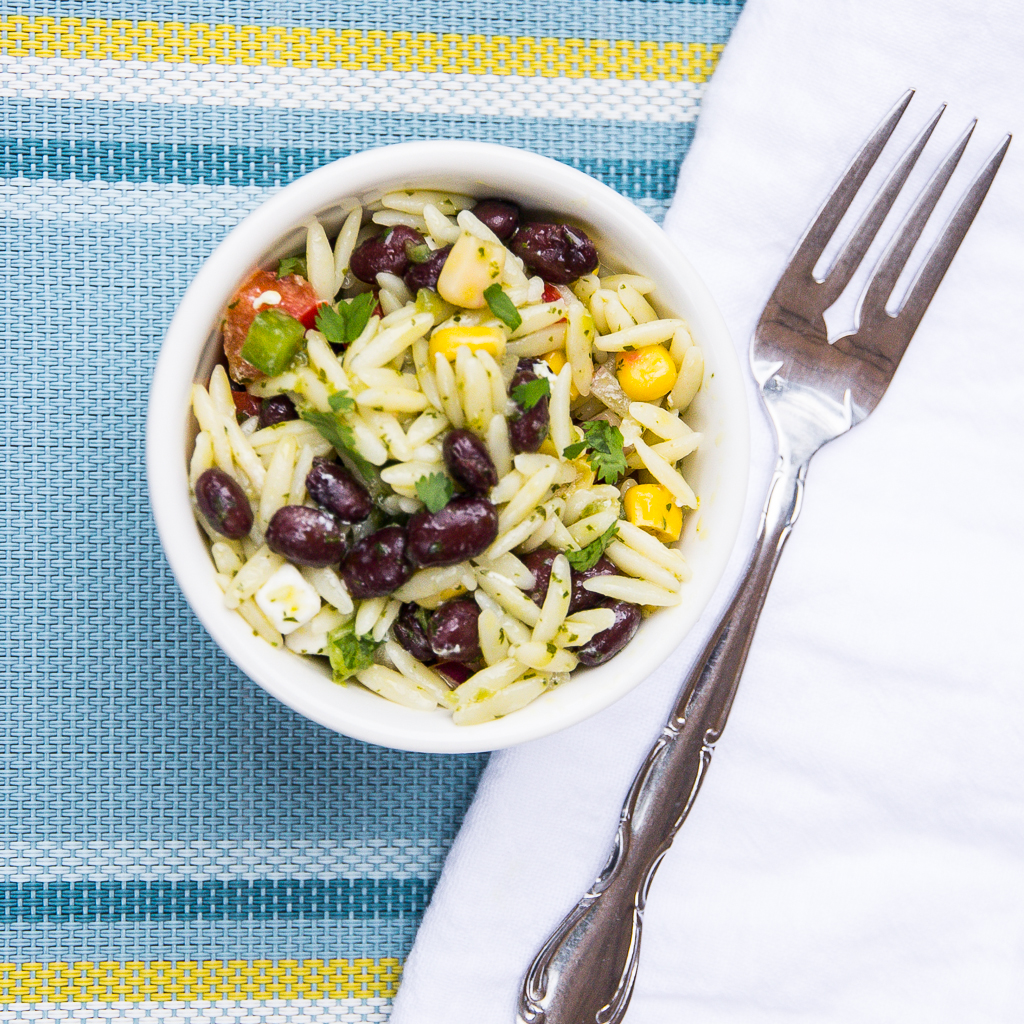 And then, she challenged me to recreate it. More like double dog dared me to make it. I kid. I kid. I took the challenge seriously, though. I tinkered away at it in my kitchen, and here is the result. Now, the original salad did not have corn in it, but after putting it altogether, I decided it need a little something extra. Corn…and wait, perhaps some feta cheese. So, Kristin, omit the corn and feta cheese if you must, but I think I just took that black bean orzo salad up a notch or two. The vinaigrette makes more than enough dressing for tossing the salad. You be the judge as to how much or how little you add to it.
Black Bean Orzo Salad with Cilantro Lime Jalapeño Vinaigrette

Print recipe
| | |
| --- | --- |
| Prep time | 15 minutes |
| Cook time | 10 minutes |
| Total time | 25 minutes |
| Allergy | Wheat |
| Dietary | Vegetarian |
| Meal type | Salad, Side Dish |
| Misc | Pre-preparable, Serve Cold |
Ingredients
1 cup orzo pasta (uncooked)
1 can black beans (15 oz, rinsed)
1/2 cup green bell pepper (finely chopped)
1/2 cup red bell pepper (finely chopped)
1/2 cup red onion (finely chopped)
1/2 cup corn (fresh, frozen or canned (drained))
1/2 cup feta cheese (diced or in small pieces)
1/3 cup lime juice
2 tablespoons honey
1 clove garlic
1/2 cup cilantro (packed)
1/2 - 1 jalapeno (seeded and deveined OR not according to your heat preference)
2/3 cups light olive oil (or substitute oil of your choice)
1/2 teaspoon salt (or to taste)
Directions
Step 1
Cook orzo pasta according to directions of package. Drain and cool in large bowl.
Step 2
Add black beans, green and red bell peppers, onion, corn and feta cheese to the bowl.
Step 3
In a food processor or blender, place lime juice, honey, garlic, cilantro, jalapeño, oil and salt and blend until smooth and ingredients are combined.
Step 4
Toss salad ingredients with vinaigrette and chill before serving.