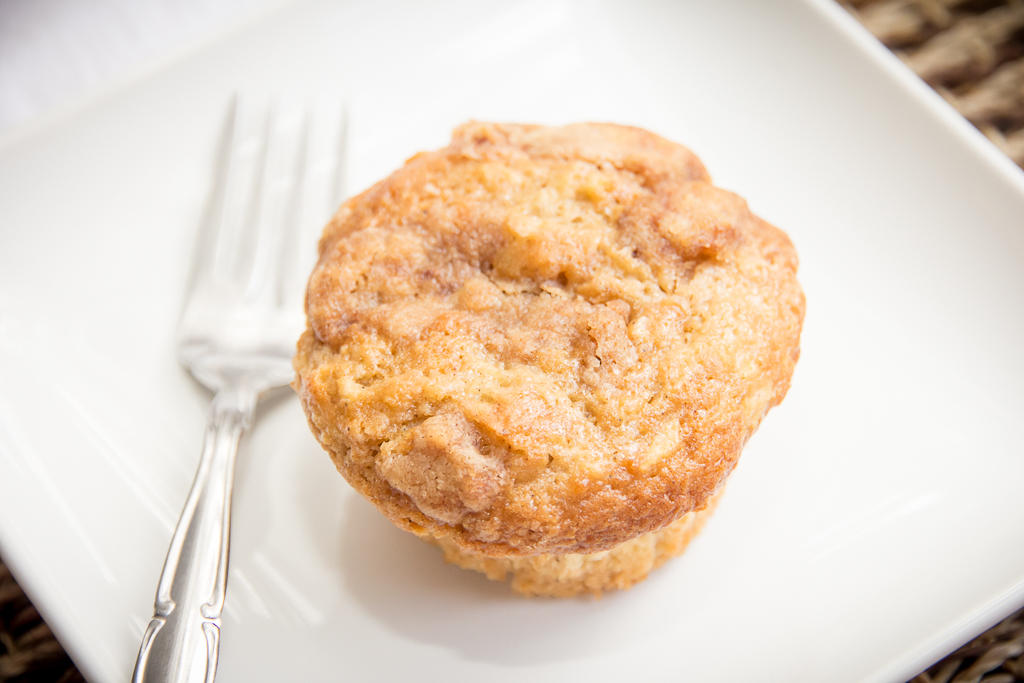 Aye yi yi!!! Where have I been? It's complicated, but the simple answer is that life has gotten in the way of blogging. First, I was struck down by a sinus infection that was hard to shake. Couple that with work, volunteering at the kids' school, the Jewish high holidays, well…you get the picture. I owe my poor neglected blog (and my readers!) an apology. Let me make it up to you with a delicious new recipe!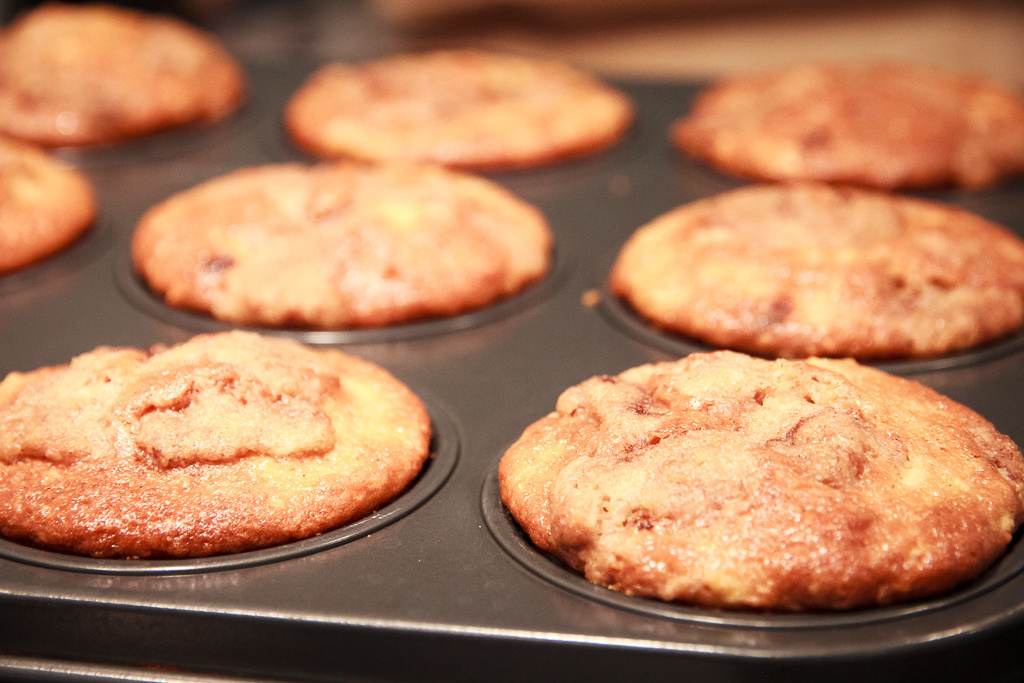 My son loves apple pie…or more specifically my apple pie (courtesy of Paula Deen!). Apple pie is not something I'm going to make every day, but I got to thinking about how great it would be to have all the flavors of apple pie in a muffin. That would be awesome! Surely, I'm not the only person who thinks this way. As it turns out, apple pie muffins are not an original thought at all. A little online search and voila, I had a recipe in hand to try.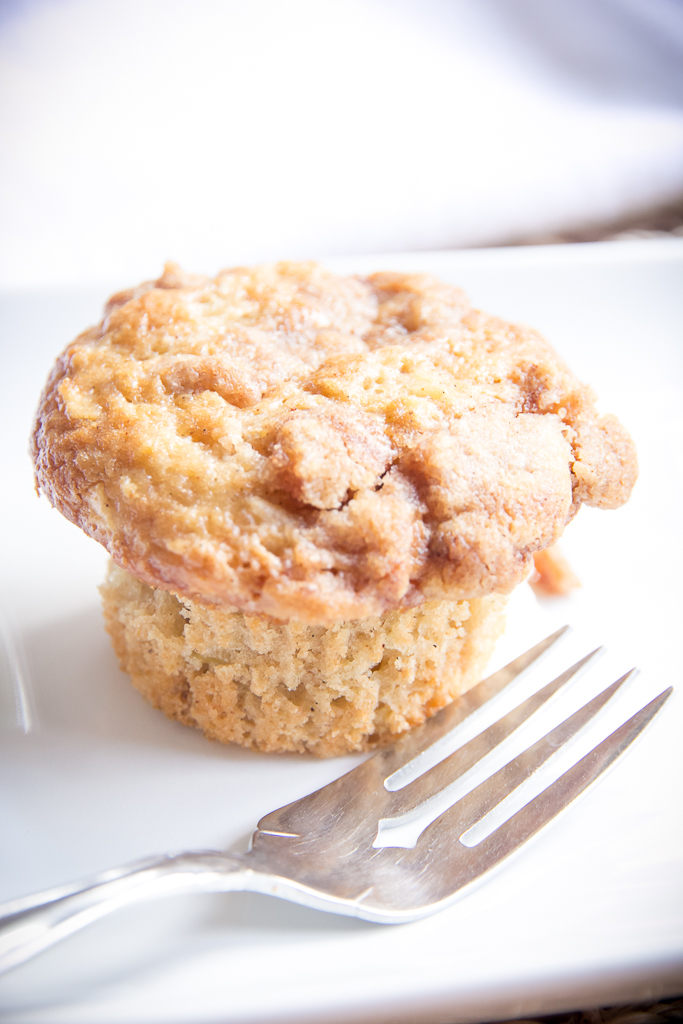 You see I'm always looking for ways to pump some calories into that boy. He's been improving a little lately on his picky eating (which I'm afraid to even mention for fear I will jinx that progress). He's always been a carbs guy so muffins are really a no-brainer. I made this recipe several weeks back, and my son has been taking these apple pie muffins to school on a regular basis as a snack. I just made a batch and froze them all. Every morning before school, I pop an apple pie muffin into his snack bag, and it's defrosted by snack time. So easy!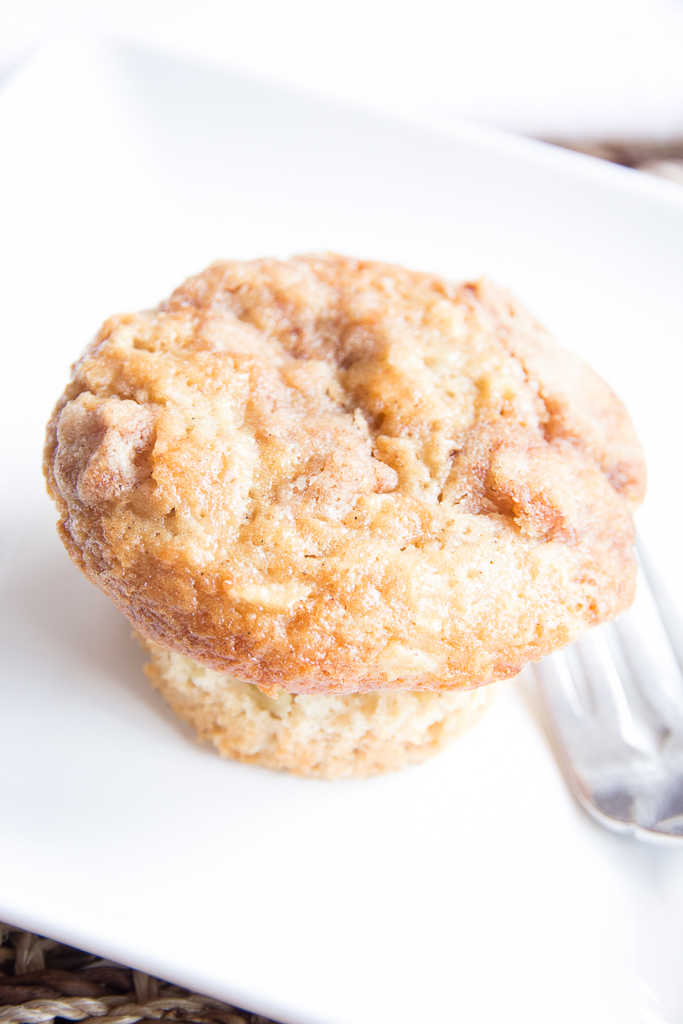 If the pickiest eater in the world love these apple pie muffins, so will you!
Best Ever Apple Pie Muffins

Print recipe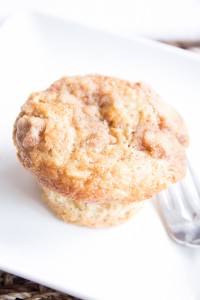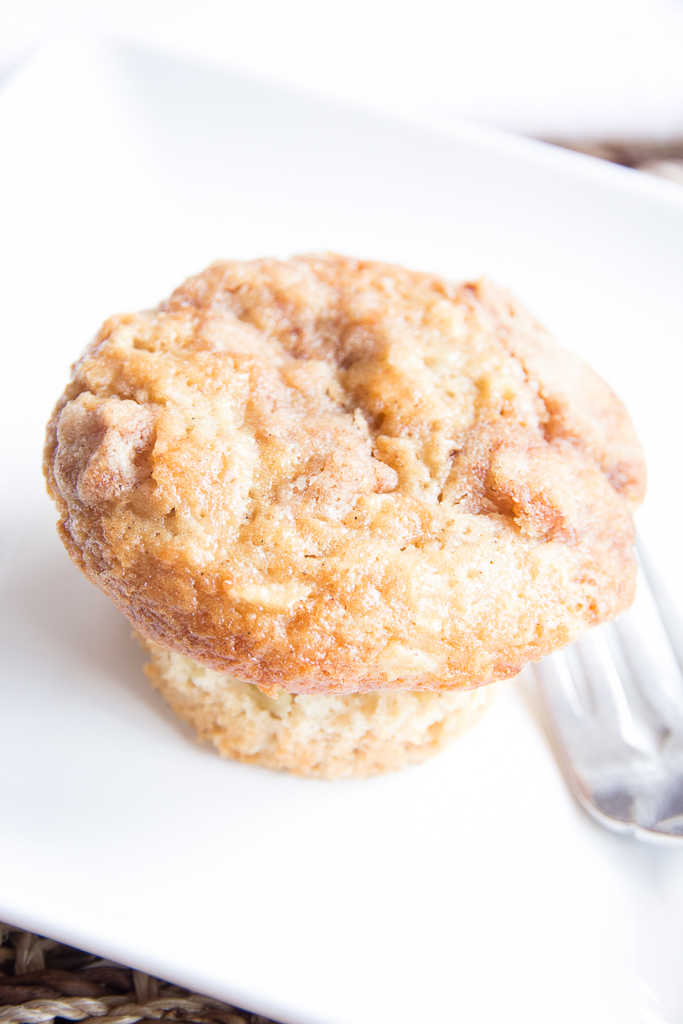 | | |
| --- | --- |
| Serves | 18 |
| Prep time | 20 minutes |
| Cook time | 25 minutes |
| Total time | 45 minutes |
| Allergy | Egg, Milk, Wheat |
| Meal type | Breakfast |
| Misc | Child Friendly, Freezable, Serve Cold, Serve Hot |
| Website | Adapted from Food.com |
Ingredients
Topping
1/2 cup brown sugar (firmly packed)
1/3 cup all-purpose flour
1/4 cup unsalted butter
1 teaspoon cinnamon
Muffins
1/3 cup vegetable oil
1/3 cup applesauce (I used cinnamon applesauce to amp up the spice!)
1 egg
1 1/2 teaspoon vanilla
2 1/2 cups all-purpose flour
1 teaspoon baking soda
1/4 teaspoon salt
1 teaspoon cinnamon
1 teaspoon allspice
1 cup buttermilk
2 cups Honeycrisp apples (finely chopped)
Directions
Topping
Step 1
In a small bowl, toss together sugar, flour, butter and cinnamon until crumbly; set aside
Muffins
Step 2
In large bowl, whisk together brown sugar, oil, applesauce, egg and vanilla until smooth. In a separate bowl, sift together flour, baking soda, salt, cinnamon and allspice.
Step 3
Stir oil/applesauce mixture into flour mixture alternately with buttermilk.
Step 4
Fold in apples, mixing just until combined. Spoon in greased muffin cups filling 3/4 full.
Step 5
Sprinkle topping over muffins evenly. Bake at 350 degrees F for 20-25 minutes or until golden brown and tops spring back.